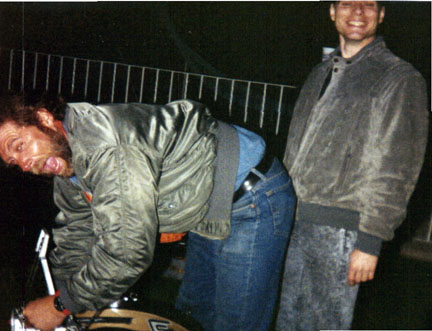 Chris and Jack enjoy a happy moment together at a backyard gig.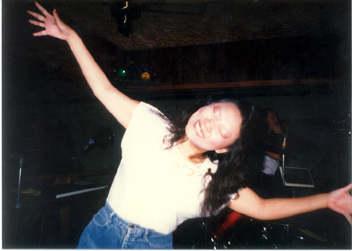 Billie Link at Martinez Lake Resort.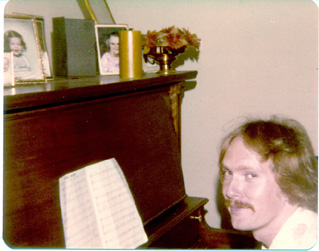 A younger Colby plays the piano at the Ferree's.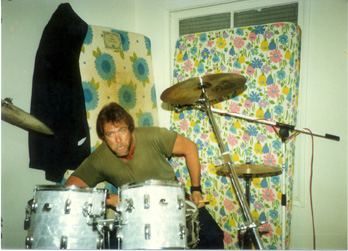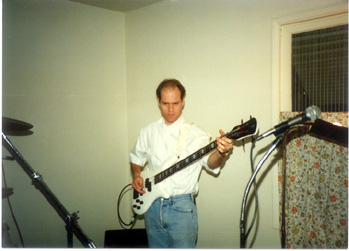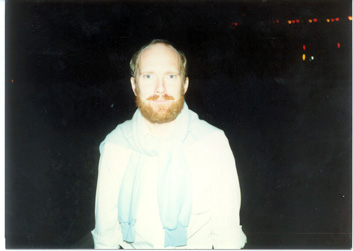 Chris Zeller, Jack Houston & Colby Girard, circa '92....without question, the loudest band of my experience.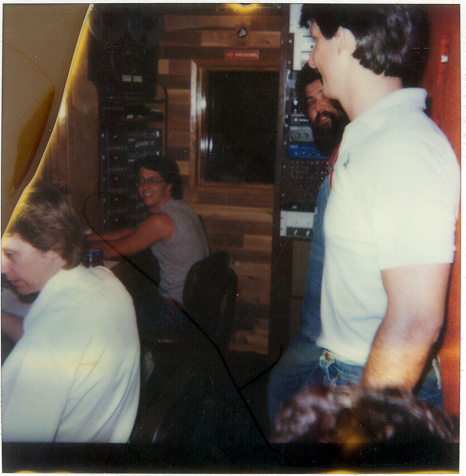 A Polaroid of Cowpunk in the control room of Rose Studios, El Centro.
Danny Berg at the console, Pete Pancrazi to the right, Wes Corley
in the background.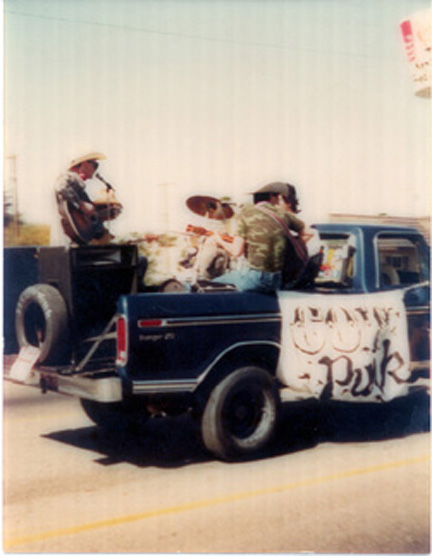 Cowpunk in the Silver Spur Rodeo Parade,
outfitted in our best "punk cowboy."
Ligurta Underpass as 5 piece, with Ernie, at Sonora Nissan, '95.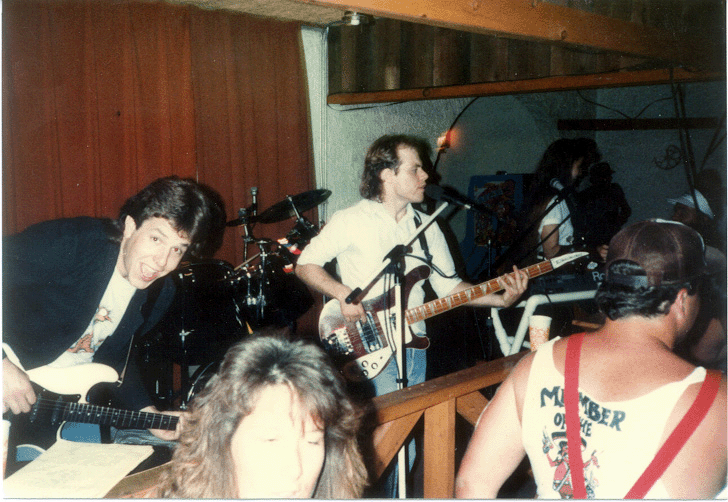 Doug "Ate A Bug" Stallman and Jack Houston at Martinez Lake Resort...the Splatters, April '87.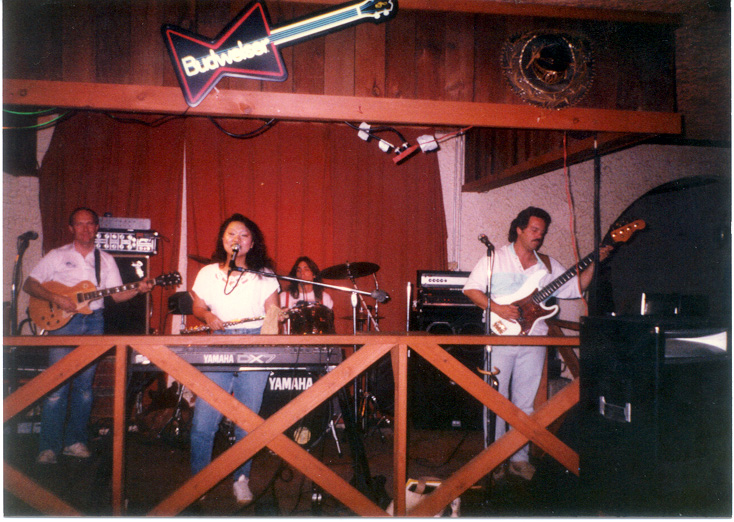 Rebel Yell at Martinez Lake Resort...Colby, Billie, Danny Vanak and Carl Montney.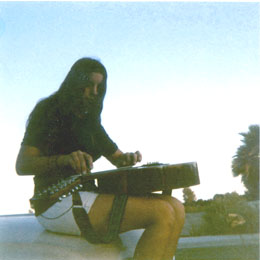 Jule at 18, playing my 12 string on Palo Verde.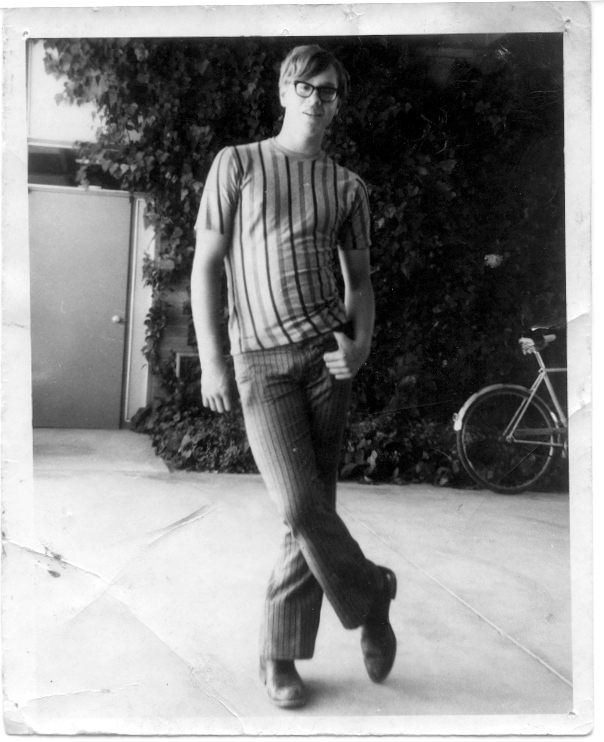 Steve Riley at Kofa High, circa '71-'72. This is the actual photograph that was always
tacked over the toilet paper when his brother Don and I roomed together. I am proud
to share this exclusive bit of Yuma history with the world.
While partying in the desert one day, this photograph blew in on the wind. On
the back, someone had written, "Harold showers," and "Exeter." I post it here
hoping that Harold will step forward and tell us, at long last, what this means.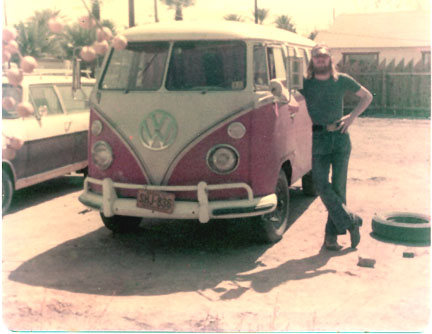 Colby, circa 1976, 1034 Palm Avenue, Yuma.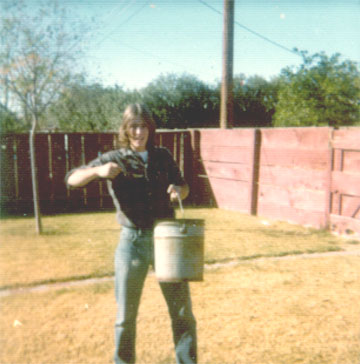 Doug Slover, 16, backyard, his house on E. 26th Place, Yuma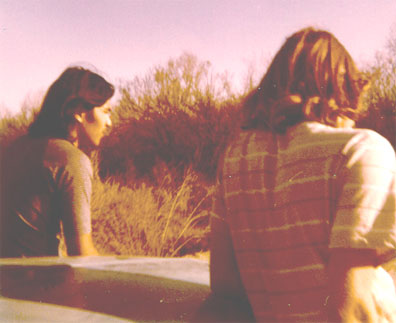 Ferd Aguilar and Kim Ross ride on the hood of Sid Reid's truck,
circa 1973.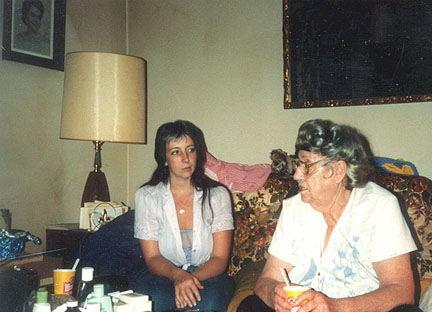 Linda and Lois Oakley, Kelso, Washington. Where are you, Linda?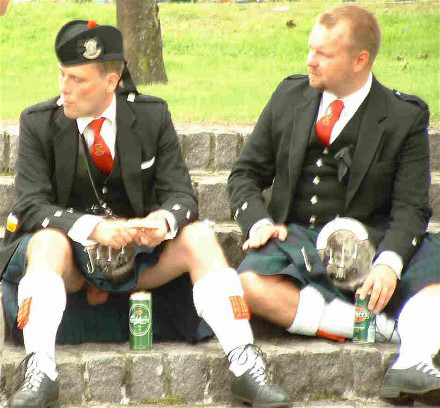 "Lad, I don't know where ye been, but I see ye won first prize."